Radio 3 Highlights
Today's Focus
On Wednesday's Money Talk we shall examine whether we are looking at a world that is retreating from globalization of which the Brexit vote is just one consequences. With rising protectionism, antipathy to free trade and populism increasing around the globe we shall look at what businesses and investors should do in an age of de-globalisation. We are also in an age of turbulence. Yields on Japanese government bonds have plunged to new record lows with the 40 year bond yield falling below 0.1% for the first time. Joining us to keep tabs on the fallout from the turmoil in the UK and jittery markets will be Erwin Sanft, head of China strategy at Macquarie Securities and Gavin Parry of Parry International Trading. We shall also have our regular weekly view from the USA with our international economics correspondent Barry Wood.

On Tuesday's Backchat, we will preview July 1 rally and celebration. CY Leung announced that there will be no performance at the annual reception this Friday in the wake of deaths of two firemen. Should the July 1celebration be scaled down? Do you expect a higher turnout of the July 1 rally in the midst of the low popularity of CY Leung? After 9.20, protest against the medical registration bill. Call us on 23388266 or email backchat@rthk.hk.
Radio 3 specials on EU Referendum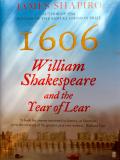 1606: William Shakespeare and the Year of Lear
Book Club:
An account by James Shapiro of the extraordinary year in which Shakespeare wrote King Lear, Macbeth and Anthony and Cleopatra. It's abridged in five parts by Anna Magnusson and read by Ian McDiarmid.
Radio 3, Sundays at 6.45 p.m., starting 26 June
Applying for an OSC Grant
Operation Santa Claus
supports charitable projects that effect positive change in the lives of disadvantaged people in Hong Kong and mainland China. OSC provides grants of up to HK$1 million for programmes and initiatives, and connects local communities to charities by leveraging the voices of two of the territory's most respected media organisations, the South China Morning Post and Radio Television Hong Kong.
Over the past 28 years it has raised HK$250 million and has benefited 237 NGO initiatives.
OSC 2016 is now accepting funding applications, and the deadline for submission is
30 June, 2016
. Please submit your proposal
HERE.

New Show: HK Staycation
What's it like to belong in Hong Kong yet only really discover it for the first time as an adult? Broadcaster Rosie Duffield was born here and went to live overseas as a child. Having recently returned she puts on her tourist hat and takes a 10 week journey around many of the places and attractions that we often take for granted. Join Rosie on her
HK Staycation
this Sunday at 8.30 for a trip to Tsim Sha Tsui.
B is for Bacon
This Saturday morning at 8.30 Chef and author Jason Black presents another episode of
B is for Bacon
. This week he puts on a snorkel and swims with the fish, before testing the world's most useless gadget! JC Viens gets packed for Maria's Annual Birthday Holiday (hoping for a decent wine list), and there's a review on a book about 'Meat Without Feet'. Chef Mike van Warmelo shares a beautiful recipe for beautiful oysters with a beautiful bacon dressing (beautifully) and Chef Christopher Kerr does an easy as 1-2-3 Lobster Roll.
Produced by Phil Whelan
See Radio 3 - our latest videos on Youtube