Radio 3 Highlights
Today's Focus
On today's
Money Talk
there are plenty of events from over the weekend to discuss including the election of Hong Kong's next chief executive and the crucial vote in the U.S. Congress on healthcare reform. Joining today's programme are Alex Wong of Ample Capital and Andy Rothman, Investment Strategist at Matthews International Capital Management. Also joining us is Steve Vickers, CEO of Steve Vickers and Associates to discuss the escalating threat to foreign businesses in China.
(8am-8.30am, email to moneytalk@rthk.hk, text to 63 93 59 25, )
On Monday's
Backchat
, a new Chief Executive. What does the change of leadership mean for Hong Kong? Was it a fair fight? What are the prospects of political reform? Why did the Election Committee vote as it did? Call us on 23388266 with your thoughts on the new boss, or email
Backchat@rthk.hk
.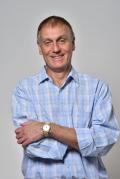 Money Talk Xtra
This and every Saturday morning at 8:30, join Peter Lewis for Money Talk Xtra, a programme about personal finance, about investing, and about entrepreneurship. Each week Peter and his team delve into issues relating to your money, your investments, and your finances, with expert guests to answer your questions. He'll look at some of those life changing events that can impact your personal financial situation, talk about investment, and discuss topical issues.
If you have any questions or have suggestions for topics you would like us to discuss, just email moneytalk@rthk.hk or go to our Facebook page "Money Talk Extra on RTHK Radio 3".
Produced by Phil Whelan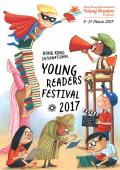 Today's Focus
Radio 3
is proud to be the media partner of this year's
Hong Kong International Young Readers Festival
. You'll hear our interviews with award-winning authors and illustrators about their writing styles and works, plus some coverages of their events. The festival runs from
6-17th March
.