網上直播 Live
四台快訊 Radio 4 Highlights

Christmas Concert in the Park – Mozart's Messiah 聖誕園林音樂會──再遇彌賽亞 (24/12 Wed 星期三 5pm)
This year we will bring back the first part of Handel's
Messiah
, which was staged in our first Christmas Concert, but this is Handel with a difference as we'll be performing the rarely-heard arrangement by Mozart. See you on Christmas Eve in
Olympic Square, Hong Kong Park
!
十週年的節目跟首次「聖誕園林音樂會」一樣,將會上演韓德爾的《彌賽亞》第一部份。不過,今年會演出莫扎特改編的版本。12月24日,
香港公園奧林匹克廣場
見!
特備網頁 Website

Music Beyond Borders Concert 「無限領域」音樂會 (12/12 Fri 星期五 8pm)
Join us to hear one of the
Music Beyond Borders
concerts from the 2014 New Vision Arts Festival. The David Helbock Trio from Austria played an adventurous jazz set exploring rhythms and beats from Brazil to Blue Monk AND the Gavino Murgia Mediterranean Trio from Italy fused modern jazz and ethnic folk music through astonishingly refreshing compositions.
Music Beyond Borders,taking you where you'd never thought you go.
Live on 4 Fri 12 Dec, 8 pm
Live on 4 repeat Wed 17 Dec, 2 pm
Please note that the TV broadcast on RTHK TV31 has been postponed. Please check back for details of the on-air date soon.
「
無限領域
」在2014年「新視野藝術節」的首場音樂會快將播出。來自奧地利的希爾博三重奏,向佩特‧馬德森等爵士前輩致敬,甚至把奧地利民歌配上非洲鼓節拍演出。慕嘉地中海三重奏由意大利來港,糅合傳統音樂與爵士樂,為觀眾呈現出地中海島嶼的迷人風情。
音樂無界,旅程無限,誠邀你踏上意想不到的「無限領域」之旅。
第四台音樂會:12月12日(五) 晚上8時
第四台音樂會(重播)12月17日(三) 下午2時
港台電視31的播出日期將會延後,請密切留意最新消息。
特備網頁 Website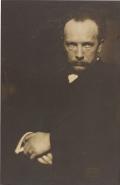 最後四首藝術歌曲 Four Last Songs (Sun 星期日 10am)
今年是李察‧史特勞斯誕生一百五十週年。鍾子豪會以
史特勞斯
的《最後四首藝術歌曲》為四集特輯的主題,介紹這位舉足輕重的後浪漫派德國作曲家及其著名作品。
This year is the 150th Anniversary of Richard Strauss' birth and Raymond Chung will show you both the outside and inside stories of his music. The
Four Last Songs
(in Cantonese) is not only a musical journey looking at the different musical styles of the German composer but also an examination of the mysterious characters of his tone poems and operas. Tune in every Sunday at 10am to enjoy his
Don Juan
,
Till Eulenspiegel's Merry Pranks
,
Salome
,
Daphne
,
Elektra
,
Der Rosenkavalier
and more.

Songs of the Earth 大地之歌 (Sun 星期日 12n)
This December,
Songs of the Earth
continues to take you on a one-hour exploration of different musical styles from around the planet. Every week Pierre Tremblay brings together a different mix of traditional music from all over the world, highlighting the different musical genres within their cultural milieux.
主持人 Pierre Tremblay 在12月逢星期日中午12時的「
大地之歌
」(英語),帶大家到法國南部和西部的布列塔尼、拉丁美洲、西藏拉薩等,體驗不同地域和時代的音樂品味、獨特樂器和歌唱風格。
Listen to programme archive 節目重溫
In Memory of Solomon Bard 懷念白德 (13/12 Sat 星期六 8pm)
Photo © HKCO

Solomon Bard
passed away on 7 November 2014 at the age of 98. As leader and occasional conductor of the Hong Kong Philharmonic, and Assistant Music Director of the Hong Kong Chinese Orchestra during the 1980s, Bard's contribution to Hong Kong's music culture should surely not be underestimated. Radio 4 would like to express our memories of him by revisiting a concert recording made in 1987 with Bard conducting the Hong Kong Chinese Orchestra.
白德
於2014年11月7日離世,終年九十八歲。他曾任香港管弦協會主席,並不時指揮演出,又在八十年代為香港中樂團擔任助理音樂總監,貢獻本港音樂文化,功不可沒。第四台將會播放1987年由白德指揮香港中樂團的珍貴錄音,與樂迷懷緬白德的風采。
Programme details 節目詳情